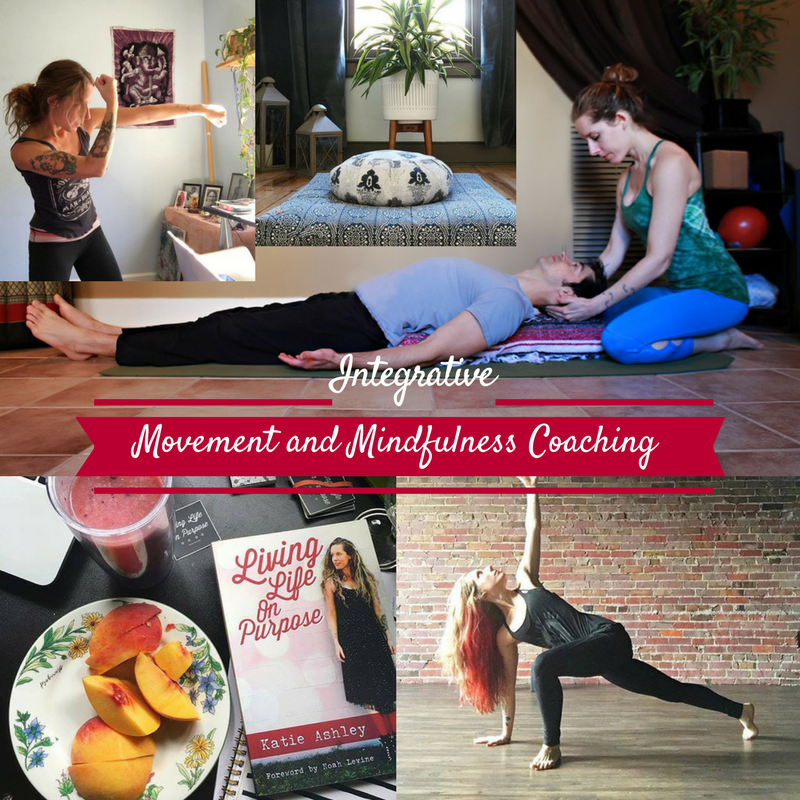 Integrative Movement and Mindset Coaching is a carefully curated blend of practices and philosophies that are offered to the individual as pertains to his or her specific needs, current state of being, long and short term goals.
The movement elements include yoga, Pilates, functional strength training, Thai yoga therapy techniques, breathing practices, Integrated Movement Therapy® techniques, and expressive movements. This piece of the experience could be active, restorative, passive, or most commonly some combination of the three.
The mindfulness elements include yoga and Buddhist philosophies, exploration of the direct connection between our emotions/thoughts/life circumstances and our specific experience of the physical body, as well as tools and practices from modern lifestyle design philosophies, meditation, and mantra. This piece of the experience is offered via conversation, reading, journaling prompts, guided meditation, and suggested reading or listening.
Sessions are 90 minutes and are offered in person in Charleston, SC. Call (843) 469-2344 to schedule.