There's something stirring in your heart and percolating in your mind and it's time to shine some light on it. It's time to stop ignoring it or waiting until everything and everyone else is taken care of before you live into the best version of you.
It's time to shake things up. It's time to get serious about living into your best life and have fun in the process! You don't want to hurt anyone, in fact a big part of your motivation is your heart centered desire to help people in a much greater way than you are now.
It's time to start doing so in a way that feels beautiful and mutually beneficial.
It's time to do something for you that fuels your motivation and commitment to growing into your most inspired, engaged, and actualized self.
It's time to stop playing small and putting yourself last. You can't make big changes in your life, the lives of others, or the world doing that. You can't empower others if you don't empower yourself.
I believe that this is most possible when done through an integrative method that brings in your mind, body, and spirit.
I'm here to help you grow into yourself, your work, and your amazing place in the world. In our private mentoring work you'll get the chance to feel truly heard, seen, supported, and compassionately challenged to grow.
I teach self awareness, connection, understanding, love, forgiveness, and empowerment through body awareness.
I teach how to stop over-thinking about feelings and how to feel those feelings in an empowering way.
I teach presence and living life on purpose – even if you don't know what your "purpose" is.
I teach ancient wisdom from a modern perspective and I connect people to themselves. I connect my clients to people, practices, books, podcasts, philosophies, and movement modalities that help them explore that connection to themselves and strengthen their reliance on their own inner wisdom.
My work is a purposeful blend of movement, meditation, and mindfulness practices.
So, what does a session look and feel like?
Each session is one powerful hour in which we will move, meditate, and dive in mindfulness in a variety of ways. Every session is custom tailored to the client on that day. We are each different and we are each different each day. As such, the work evolves as you do.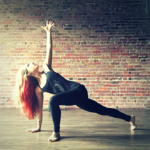 The movement piece of the practice often draws from yoga, Pilates, Thai yoga therapy, integrative movement therapy, and organic movement.
The meditation piece incorporates one or more of the silent meditation, guided meditation, mantra meditation, walking meditation, or art based meditation techniques.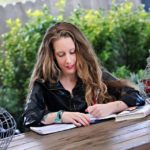 The mindfulness piece looks a lot like a mindful conversation similar to the type of conversation that you would have with a lifecoach. Often, this piece will include custom selected worksheets, journaling prompts, and experiential self-study exercises.
Where do we do these sessions?
I can come to you! (In person in Charleston, SC or via Skype anywhere in the world!) It's wonderful to be able to experience this work and the resulting shifts in the space where you live. Experiencing big shifts and deep calm in the studio is wonderful but wouldn't it be great if we could create that same feeling at home. You can, which is why I'll come to you!
If you'd prefer a session outside of your home I have access to a few spaces in and around Charleston, SC as well – just let me know.
Are you ready? Email me at katie@katieashley.org and we will create a custom private mentoring plan that is tailored to you and your goals.
Sessions are $125 each or $450 for 4. I can send you an invoice via Paypal or accept credit cards through Square or accept payment via Venmo or cash. 
Group Mentoring Programs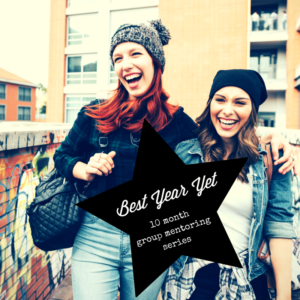 The Best Year Yet 10 month group mentoring series is currently in progress for 2017.
If you'd like to be the first to know when registration opens for Best Year Yet 2018 please send me at email at katie@katieashley.org
Guest Teaching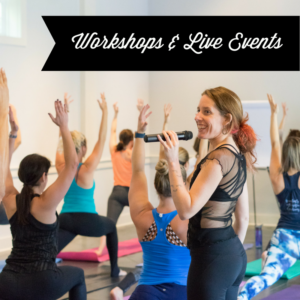 I love traveling to guest teacher workshops, events, festivals, and retreats.
Please email me at katie@katieashley.org and we can start planing!
Do you have a team or group that you'd like to experience my signature Living Life on Purpose workshop?